Activate Your Faith
Each one has been given the measure of faith when he is born again; however, for faith to grow, you and I must activate our faith continually.  I use Faith Cues. The Word tells us in Romans 10:17  that faith comes by hearing and hearing by the Word of God. Faith is activated and grows by believing God's Word and then speaking what one believes.  I use faith cues to remind me to speak what I believe.
What are Faith Cues?
Faith  Cues are things you see in the physical world that remind you of God's promises to you in His Word.  For every promise of God is "yes and amen". What are your faith Cues?  Have you thought about this? It can be so
powerful.
Clouds
When I see the clouds, I remember that God says every cloud is a flag of God's faithfulness. I thank God by declaring, "Thank you Lord for Your faithfulness. Every cloud is a flag of your faithfulness to me."
Psalm 57:9-10 MSG

I'm thanking you, GOD, out loud in the streets, singing your praises in town and country. The deeper your love, the higher it goes; every cloud is a flag to your faithfulness.
Trees
Trees remind me to thank Him for His promise that the trees clap their hands for me.
When I see the trees, I am reminded of God's promise that they are clapping for me.
Isaiah 55:12 KJV You will go out in joy and be led forth in peace; the mountains and hills will burst into song before you, and all the trees of the field will clap their hands.
Birds
Birds flying by cue me to remember and declare that the birds are cheering for me.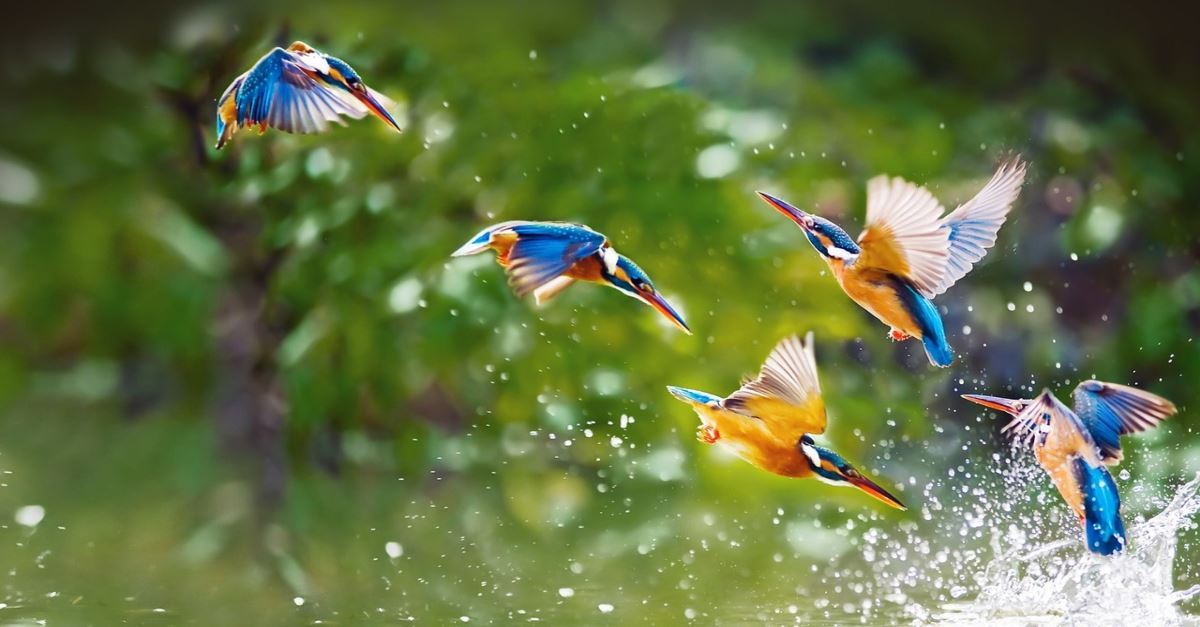 Ambulances, Fire Trucks
Years ago John and I heard a teaching CD from Pastor Keith Moore. He mentioned a faith cue he and his wife use each time they see an ambulance or a firetruck. They immediately quote Psalm 91:16 "with long life will you satisfy them and show them your salvation. Then he applies that scripture to himself and Phyllis, "With long life do you satisfy us and show us your salvation."
White Unmarked Vans or Trucks

After hearing some amazing testimonies about people being rescued by someone in an unmarked white van, John and I began to use the appearance of unmarked white vans as a faith cue. Each time we see one, we thank the Lord that our angels are working for us.
Hebrews 1:14

 

The Message (MSG)

14 Isn't it obvious that all angels are sent to help out with those lined up to receive salvation?
Mirror
Each time you look yourself in the mirror, look right into your own eyes and tell your physical body it is healed and strong.
Psalm 139:14

 

New King James Version (NKJV)

14 I will praise You, for [a]I am fearfully and wonderfully made;
Marvelous are Your works,
And that my soul knows very well.